Keep Comfortable all Summer
Specializing in residential air conditioning installation, County Plumbing & Heating is dedicated to keeping our customers nice and cool. No job is too big or small, and we aim to deliver complete customer satisfaction on every project we undertake. We also offer a wide selection of air conditioning systems at affordable prices to meet your specific needs.
---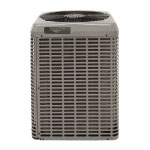 Air Conditioning Service, Repair & Installation
Thermo Pride air conditioners are incredibly efficient cooling systems that will last for years to come!
---
Mini Split Service, Repair & Installation
The small size of a ductless cooling system and its zoning capabilities allows for greater energy efficiency. Improved efficiency saves money, of course, but it also helps reduce your total carbon output.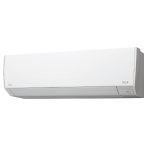 ---
Indoor Air Quality Service, Repair & Installation
County Plumbing & Heating are your one-stop shop for all of your indoor air quality needs!
We install Honeywell and Aprilaire humidifiers, dehumidifiers, air cleaners, media filters, and ventilation systems. County Plumbing & Heating provides service and repair for all makes and models of IAQ systems.


---
We service all brands of cooling systems and install:
Thermo Pride Air Conditioners
Fujitsu Mini Splits
Emergency service is available with preferred scheduling for our Service Agreement Customers.
We Carry Thermo Pride Air Conditioners & Fujitsu Mini-Splits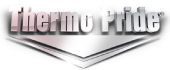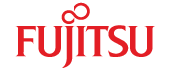 ---
Light Commercial Services
HVAC systems for commercial use have a very hard job: they have to assure a comfortable, healthy environment for extremely large spaces and for a lot of people. Unless your system is properly sized and working perfectly, you may be paying a lot more than you have to on your energy bills. You simply cannot afford to have an inefficient commercial HVAC system. Yearly maintenance is highly recommended.
County Plumbing & Heating provide you state of the art commercial HVAC systems. We will configure your new HVAC system in such a manner that you'll benefit from an affordable price, a comfortable environment for all your employees and customers, and lower operating costs in the long run.
---
COMMON AIR CONDITIONING PROBLEMS
Air conditioner is not working properly or won't turn on
The air from the air conditioning unit smells funny
Certain rooms or offices are too hot or too cold
Strange noises are coming from the air conditioner
Air is not circulating properly
The air conditioner pipes are freezing
The thermostat is not working properly
No air or minimal air flow from vents in certain rooms